"Enable you to be Cyber Ready in the Digital World."
About the Program
Today, everything from Household appliances to health care devices to cars is Internet-enabled and therefore can be a source of Cyber Risks. This Certificate Program aims to enable the participants to acquire a comprehensive understanding of the concepts, principles, processes, applications and legal framework of Cyber Security with a flavour of practical perspective.
Contact Classes using Video-Conference and Practical discussion
Interactive Case Study Discussions and business practices using Video-Conferencing
Study Material uploaded on the University's Digital Learning Portal, "Swaadhyay"
Assignments/Quizzes through "Swaadhyay", Digital Learning Management System
Duration of the course
6 weeks, 2 hours of online contact classes per week (every Sunday)
Mode of Delivery
The sessions will be delivered by a leading Industry Practitioner during the weekend (Sunday) online live.
Medium of Instruction
The medium of instruction for the Courses is English
Award of Certificate
All participants will be awarded a Certificate from the ICFAI UNIVERSITY, JHARKHAND on successful completion of the programme.
Who should join
Non-IT working professionals, especially Business Managers, Finance Managers, Risk Managers, Auditors, Lawyers, Prospective Entrepreneurs, HoDs, Research Scholars & Professional Students, Proprietors of SMEs, CEOs, COOs, MDs, Directors of organizations in sectors like Banking, Financial Services, Insurance, Manufacturing, Government etc
No prior knowledge of Cybersecurity or Cyber Risk Management is required to join the Course
Learning Methodology
Interactive Case Study Discussions and business practices using Video-Conferencing.
It includes Assignments/Quizzes through "Swaadhyay - Digital Learning Management System
Program Outcomes
To provide a broad overview of the emerging Cyber Threat Landscape and the attendant Cyber Risks.
To give a strategic perspective of design of Cyber Security Policies and Procedures.
To build an awareness of the role of Technologies and the prevailing Cyber Laws for a better Cyber Risk Management.
To share the practices and experiences of various organisations in Cyber Risk Management.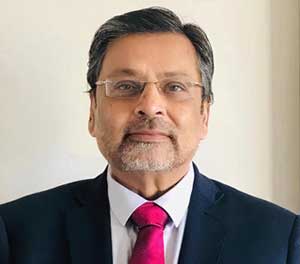 Profile of the Key Faculty Resource
Prof. Ajay Singh has over 35 years' experience in the IT industry in different roles and was the CEO of an award winning Fintech Company for over a decade. He has considerable expertise in leading and growing companies, corporate risk management, governance, and strategy, particularly with respect to the deployment and use of Information Technology. He has successfully led the development and deployment of a number of IT products and solutions for multiple industry verticals such as banking, telecom, and government for global markets.

He is a certified Corporate Director and Fellow of the Institute of Directors. He also serves on multiple advisory boards including the Academic Advisory Board of the Pace University Seidenberg School of Computer Science & Information Systems, New York. His areas of interest are Cyber Risk Management, Cyber forensics, Cyber law, Business Strategy and Corporate Governance.

Most recently, he has authored three award winning books on Cyber Security - Cyber Strong: A Primer on Cyber Risk Management for Business Managers-(SAGE Publications 2020, Award Winning Finalist at the International Book Awards 2022), IOD Handbook on Cybersecurity for Corporate Directors (Published by the Institute of Directors, 2021); Introduction to Cybersecurity, Concepts, Principles, Technologies and Practices (Currently under Publication).
Modules & Curriculum
The programme is comprised of total 6 Modules tabulated as under
S. No
Modules
Key Points
Week 1
The Cyber Threat
Landscape

Cyber Threat Landscape Vulnerabilities & Threats Attack Surface
Cybercrime and motives of cyber criminals
Types of Cyber Attacks & Scams

Week 2
Understanding Cyber Risk

Types of Cyber Risk
Assessing Cyber Risks
Risk Profile
Risk Mitigation

Week 3
Cyber Laws - Overview of Legal & Regulatory framework

Legal & Regulatory Framework
Cyber Laws
Privacy & Data Protection Governance

Week 4
Understand Management and Organizational role in Managing Cyber Risk

Principles of Cybersecurity Security
Management and Challenges, Approaches and Strategies

Week 5
Managing Cyber Risk-The Role of Technology

Introduction to cybersecurity Technologies Security Operations
Deployment of point solutions, platforms, and frameworks

Week 6
Managing Cyber Risk-The Role of Policy and Processes

The Role of Policy and Processes
Cybersecurity Frameworks Standards
Module 1: The Cyber Threat Landscape
Build familiarity and awareness of the cybersecurity landscape with:
The current security landscape, including the nature of the threats, the general status of common vulnerabilities, and the likely consequences of security failures
How cyberspace today offers a large and growing area of attack for cybercriminals The various kinds of cyber threats and vulnerabilities organizations face.
Cybercrime - Motives & Methods Types of Cyber Attacks, Cyber Scams Who the cyber criminals and threat actors are, what are their motivations and what they are looking for?
How cyber-attacks can disrupt, degrade, and destroy organizations and Governments.
Module 2: Understanding Cyber Risk
Develop an understanding of the following:
That Cyber Risk is a key Business Risk.
Cyber risk is an issue that exists at the intersection of business risk, regulation, and technology.
That security is not a responsibility to be merely delegated to IT as any failures in security have a direct impact on the business and that managing cyber risk comprehensively, across the enterprise must involve everyone from individual employees to risk managers to your board of directors.
That Risk identification, assessment and understanding of the organization's risk profile is key to all cybersecurity plans and actions.
That for businesses, the ability of a management team to understand and be able to measure gaps between the company's risk profile and its risk appetite is an important aspect of building an effective risk management strategy.
The importance of assessing cyber risks by creating a list of risks and classifying, categorizing, and prioritizing them.
Module 3: Cyber Laws - Overview of Legal & Regulatory framework
Understand the importance of knowing the Cyber laws and Cybersecurity Regulations applicable to an organization.
Implications of Cybersecurity, Privacy, and data protection regulations like GDPR, CCPA, Indian IT Act etc.
How compliance with cybersecurity laws and regulations can help raise and establish minimum cybersecurity standards.
Corporate Governance Privacy & Data Protection.
Module 4: Understand Management and Organizational role in Managing Cyber Risk
The Role of Leadership and Functional managers in managing cyber risk
Principles of Cybersecurity
Interrelationships among elements that comprise a modern security system, including hardware, software, policies, and people
Cybersecurity models (the CIA triad)
Management models, roles, and functions
Security governance
The Human Factor
Security Culture
Social Media and Cybersecurity
Module 5: Managing Cyber Risk-The Role of Technology
The Role of Technology
Evolution of cybersecurity technologies Emergence of next-generation technologies
The various types of technologies and approaches available for managing cyber risks including point solutions and platforms.
Module 6: Managing Cyber Risk-The Role of Policy and Processes
Cybersecurity frameworks help organizations to better understand and improve their management of cybersecurity risk.
Establishing a strong connection of cybersecurity to business strategy will ensure that it is just as strong as the business strategy itself.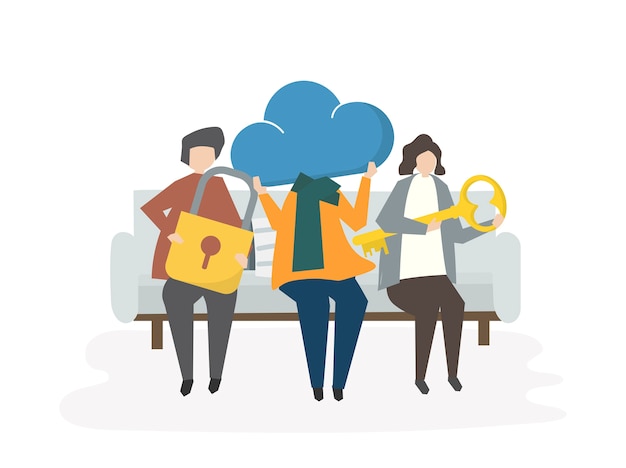 Registration Process:
Fill the form and make online payment to complete registration.
For online registration: Apply Now

For Working Executives/Faculty Members/Research Scholars Rs. 5,000/- incl. of GST.
Special concession will be given for the Students & Alumni of ICFAI University, Jharkhand.
The first batch is going to start from November 27, 2022 onwards.
For further details, please contact:
Program Coordinator (Certificate Program)
Phone: 7257004502 / 7379470804
E-Mail: cert.admissions@iujharkhand.edu.in

The ICFAI University, Jharkhand, Plot 2065,
Daladali Chowk, Near Ring Road,
Simalia, Ranchi - 835 222
Website: www.iujharkhand.edu.in
Recognitions
University Grants Commission
Member of the Association of Indian Universities (AIU)
'
Est. by the Act of Jharkhnad Government
'
The Association of Commonwealth Universities (ACU)